Motorcycle Touring in Bulgaria
The following is a listing of organised motorcycle tours in Bulgaria, we can also arrange tours for small groups, clubs etc. using these or your preferred itineraries, for more details, please see "Tailored Tours"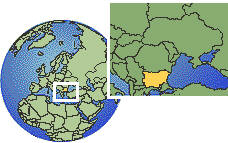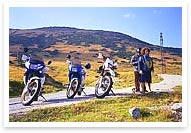 Bulgaria sits at the crossroads of Europe and Asia, right in the belly of the Balkans. Any journey of length showcases the country's amazing variety of landforms. Bulgaria simply resembles a continent in miniature because of its very varied relief and miraculous working of nature. The country with a 1300 years old history lies in the North-eastern part of Balkan Peninsula and during the centuries has been an important crossroad between Europe and Asia.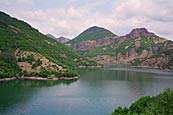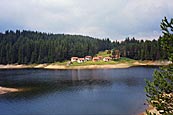 Called the sleeping beauty of the Balkans, Bulgaria has four beautiful and mild seasons. Sunny beaches, gorgeous rose valleys, mountains and lakes, curative hot springs and deep caves all coexist in harmony. Bulgaria has a wide outlet on the Black Sea and river Danube and borders with Greece, Serbia, Romania, Turkey and Macedonia.
We offer a range of tours in Bulgaria that reflect all the different aspects of the land, culture and history, most involve a mix of on and off road touring for the more adventurous traveller to discover the hidden tracks and traits of this beautiful, unspoilt country.
The tour schedule is set out below, please take a little time to browse through the information by clicking the tour name you require.
Bulgaria Tour Schedule 2005
All tours are fully guided, (an unguided format is available for each tour). Tour includes use of motorcycle with liability and comprehensive insurance, tour guide, guided trips each day, route maps, accommodation, meals, fuel, airport transfers, complimentary T shirt.

Tours

Dates
Days
June - October
9
Panoramic Tour
May - October
9
Classic Tour
June - October
9
Black Sea Tour
June - October
6
Thracian Tombs Tour
May - October
5
Monasteries Tour
June to September
6
Rila & Bachkovo Tour
June - September
2
Rhodope Mountain Tour
May - October
5
Rila & Pirin Mountain Tour
May - October
3
Wonder Bridges Tour
May - October
3
Belogradchick Rocks Tour
May - October
3
As well as the above organised tours, we are happy to tailor make a tour in Bulgaria for your group, club, friends or just exclusively for you. Tours can suit all budgets and include bike hire, accomodation and are available with or without our guide...all you have to do is ask.