Portugal
Spirit of Portugal Tours
New for 2005, through our Portugal partner, we bring you an option to tour at anytime throughout the season (1st April to 15th October). With it's warm climate, open and quiet roadways and as yet untapped tourways, Portugal is the ideal place to tour on a motorcycle.
The Spirit of Portugal tour follows the same format whatever time of year you choose to tour, we maintain a small group format with no more than 4 bikes on each tour (unless booked as a group) this gives a pleasant and friendly atmosphere and allows your host and guide to offer a higher level of service to you.
The touring day will start at 9.30 am and finish back at your hotel by 4.30pm on each day. Firstly this allows for you not to have to rush first thing in the morning, not everyone is good first thing. Finishing late afternoon you have spare time to be independent – relax on the beach, go for a spin on your own, or just sit in the sun for a couple of hours before having your dinner – the choices are all yours. This adventure is also your holiday – an important point that we will not forget.
Average distances covered each day are around 130 miles, some days a little more, the speed is not fast, it is set at the least experienced riders pace on tour and for all to enjoy. If you want to go off by yourself and join the party later in the day – say for lunch, then you can do so.
The tour will start on Sunday morning and finish back in Lisbon on Friday lunchtime. Friday afternoon and evening will be yours to explore Lisbon prior to your departure.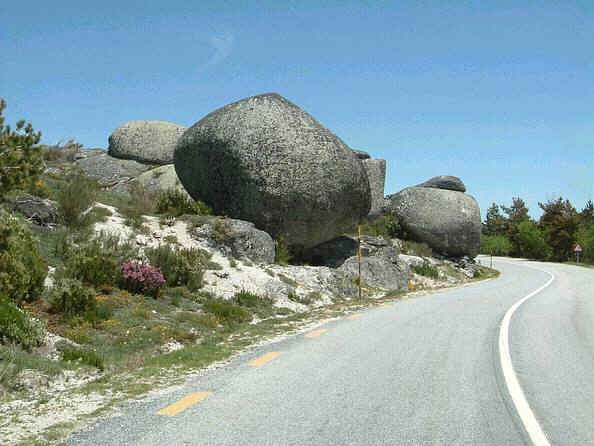 Upon arrival on Saturday your guide will present the following to you –
Guided tour of your motorcycle, full explanation of the controls, and an opportunity to go for a small ride to settle in to Portuguese roads prior to the full day on Sunday. This small ride is time dependent, but, if feasible, it is very beneficial to the rider, as they may not have ridden a cruiser style bike before and the style of riding is different to other bikes. More importantly, you may not have ridden on the continent and if coming form certain parts of the world, this means the other side of the road. It will also make riders feel at ease with their bike prior to the Sunday ride.
A full pack of information will be provided covering the following -
Detailed maps of each day's tour – this allows you to see what and where you will be going each day, and if you have a particular place of interest etc that is not covered, bring it to our attention and we will endeavour to include it if possible.

Section on traffic habits, police, speeding, fines, what to wear, insurance details, add hoc costs, food / drink, language, contact numbers
Portugal is a small but varied country, with a total population of only 10 million people, during the week your tour will give you the opportunity to visit the following places –
Alcobaca – visit the stunning Monastery of Mosteiro de Santa Maria

Viseu – home of the Grao Vasco museum, a great town to relax, on the edge of the Serra da Estela mountain range

Caldas da Rainha – Visit the market, held every day, see real Portuguese people going about their business, great for a drink

Ride across the Serra da Estrela mountain range, experience amazing climbs and desents – ride Portugal's most hair raising road, it drops nearly straight in to Mantegias, covering some 4km of linear distance on 17km of twisting roads with vertical drops on either side, with no barriers. See the shepherds tending their flocks. It is great – our favourite.

Obidos – visit the famous UNESCO walled town, see the magnificent castle

Oporto – Portugal's commercial capital and home to the Port wine house. Take a tour of a port wine house, stroll along the river or just sit and relax

Douro valley – for over 2000 years man has sculptured the valley sides to make the great vineyards of the port wine makers, follow the river Douro and be amazed at the indescribably beautiful landscape.

Lisbon – One of the world's most romantic cities. Captured in a time warp, but still enjoying 21st century comforts. Set on 7 hills, with the sea at one end, it is truly inspirational. Flavours and influences form North Africa and other ex Portuguese colonies can be seen, felt eaten and enjoyed by all over the city. Please see our separate Lisbon page, and picture gallery.

Rio Maior – small market town on route through the vale of Obidos

Many coastal villages / towns such as - Nazare, Salir do Porto, Foz do Arelho, Peniche, Ericeira

Sintra – Wedding cake villas poke their candy coloured turrets up over the tree tops, home to the rich and famous - Sintra is a bit of a "real life folly" – must be seen.

Visit the most Westerly point of Europe – Cabo da Roca. See the Atlantic at its best from the cliff tops.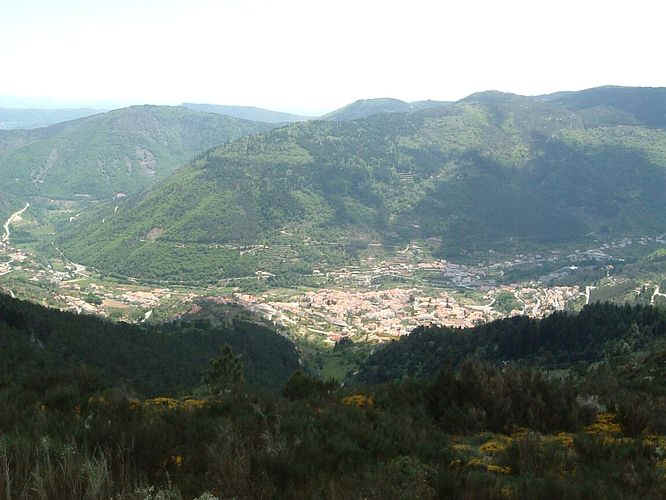 The tour will give you the chance to experience a vast array of scenery and roads, from the coastal area North of Lisbon, known as the silver coast, to the Serra da Estrela Mountains and national park, to the magnificent Douro valley. You will visit Portugal's highest mountain, at 2000 metres – Estrela.
Experience incredible views from mountain roads with amazing switch back lops, climbing up the side of mountains, ride in a landscape that was sculptured by glaciers and see the amazing granite rock formations the size of cars, hanging to the edge of the roads. This is a pure motorcyclist haven.
All the places chosen to visit are varied, and will offer each person something different, whether you are in to history, architecture, the coast, beaches, old villages, cosmopolitan cities or just sitting back and watching life go by – it is all here, in some form or another.
If you have been contemplating a motorcycle tour, but have also been thinking about what other kind of people may be there, and asking yourself - can I cope with the varying rides? Is there any chance of some independence? Then you will not be disappointed with this tour – this is the perfect touring holiday to get you in to swing of motorcycling in a new country – who knows where you will go from here?
Tour Includes
Private transfers from Lisbon airport to the hotel. Private taxi back to Lisbon airport at your convenience.

Use of a 650cc to 1100cc motorcycle from Saturday PM till lunchtime the following week. All bikes have full service histories, and are maintained by the main dealer of that manufacturer.
Third Party Insurance, including accident insurance – please refer to insurance section to fully understand cover provided.
Repatriation insurance.
Accommodation in either a double or twin room, including breakfast for 7 nights. The standard will be a continental minimum 3 star, some will be hotels, others may be old style Portuguese manor houses

. Your stay will be split as follows – first 2 night's North of Lisbon, 3rd night in the heart of the mountains, 4th night in Porto, nights 5 and 6 on the coast, and night 7 in Lisbon.

Hotels will be continental 3 star min standard, all rooms will have private facilities, and where possible views. Wherever possible we will select accommodation with swimming pools – this is not always possible in all cases.
1 evening dinner, this will be the Monday night, and will include 1 bottle of local wine per person. All other drinks to be settled by the clients. This dinner will be with your guide.
Full services of a Motocadia guide – the guide will be available from 9.15 am each morning till 5 pm each day. Guide services are not provided on Friday afternoon in Lisbon, however Motocadia will provide you with an information and suggestions pack for your Lisbon afternoon / evening.
Transfer of your luggage from each hotel will be undertaken by Motocadia, you will be provided with adequate luggage bags to take clothes etc. for your two-night trip up North. When you return South again for the 2 night stay on the coast, your bags will be in your hotel room. Motocadia suggest you take all items of value with you on your trip up North.
Accommodation for 2 is in a standard double/twin room with ensuite facilities, accommodation for 1 is in a standard single room with ensuite facilities
Price List 2005 - Guided Tours
ALL PRICES ARE IN THE EURO CURRENCY: €
PRICES FOR TWO PEOPLE SHARING 1 MOTORBIKE
Motorbike

Net
Price €

IVA@ 19% €

Gross Price €

BMW F650GS Touring

1,848.74

351.26

2200.00

Yamaha TDM 900

1,974.79

375.21

2350.00

Bulldog 1100

1,974.79

375.21

2350.00

Dragstar 1100

1,974.79

375.21

2350.00
All prices are for double rooms; these may have twin beds in certain hotels.
PRICES FOR 1 PERSON, WITH 1 MOTORBIKE
Motorbike

Net
Price €

IVA@ 19% €

Gross Price €

BMW F650GS Touring

1,584.03

300.97

1885.00

Yamaha TDM 900

1,710.08

324.92

2035.00

Bulldog 1100

1,710.08

324.92

2035.00

Dragstar 1100

1,710.08

324.92

2035.00
PRICES FOR 1 RIDER, WITH 1 MOTORBIKE, SHARING A TWIN ROOM WITH ANOTHER RIDER WHO ALSO HAS 1 MOTORBIKE.
Motorbike

Net
Price €

IVA@ 19% €

Gross Price €

BMW F650GS Touring

1,046.22

198.78

1245.00

Yamaha TDM 900

1,172.27

222.73

1395.00

Bulldog 1100

1,172.27

222.73

1395.00

Dragstar 1100

1,172.27

222.73

1395.00

Motorcycle deposit of 1300 Euro. This will be fully returned on condition that the motorbike is returned in the same condition. Please note if the motorcycle is stolen, and it is found that you did not use the disc lock provided or that the key was left with the bike you will lose your deposit.
The operator reserves the right to change the style and make of motorbike at their discretion.


Not Included:
Petrol for the tour

Crash helmet, Protective clothing – jacket, boots, gloves, trousers etc

Any tolls on motorways – minimal

Evening dinners, except for one

Lunches, drinks, snacks, refreshments.

Any other personal expenses.

Full accident /medical insurance cover.

Any motoring fines incurred whilst the bike is in your possession.