France
Pyrenees & Barcelona Tour
All of our tours are designed to give the maximum flexibility to ensure everybody gets what they want from the holiday. Each day we offer three routes of different lengths and covering different terrain and we always include a double- or triple-night stop in at least one location to give 'days-off' to those who want to mix riding with relaxing.
As we can have a wide variety of machines on any tour - solos, sidecars and classics - as well as a range of abilities and riding styles we don't expect everybody to ride together but we do find that very often riders of like minds tend to team up for a day or more. The Moto Provencale guide will always be there at the start and end of each day to ensure everybody has all the information they need and will accompany any rider who wants company. Should anybody have a problem during the day we can quickly take their exact location from their GPS and drive straight to them - no more guessing which country lane you are parked on!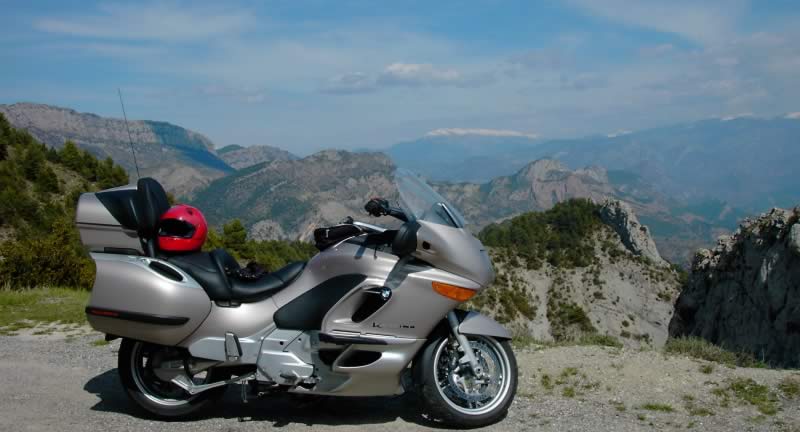 The tour starts and ends at our base in St Remy, giving you the opportunity to take advantage of our acclimatisation course in advance or to take a few extra days in our beautiful corner of Provence.

Monday - Our first riding day takes us west through the beautiful Sevennes national park, stopping for coffee at the 2000 year old aqueduct of Pont du Gard, the tallest roman structure left standing. Passing the Tarn gorge we head for the medieval town of Carcassonne.

Tuesday - we have a choice of routes around the Languedoc and the foothills of the Pyrenees taking in stops as varied as the aerospace museum in Toulouse or the old city of Rodez.

Wednesday - we climb the Pyrenees and stop for lunch in the tiny principality of Andorra – duty free shopping can be stored in the luggage vehicle! Our evening stop is the parador of Vic. Paradors are old Spanish castles or houses restored and run by the Spanish government as hotels and are truly elegant.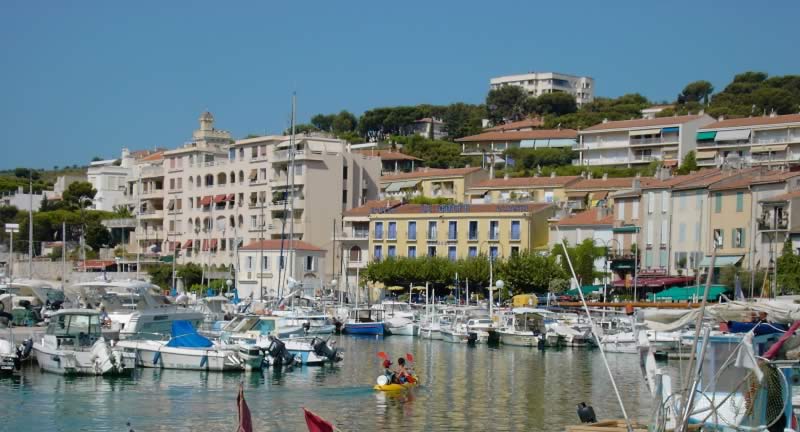 Thursday - is our trip into Barcelona with an opportunity to run as far down the coast as you want.

Friday - we head north again, finding the coast around Perpignan and lunching at Cap d'Agde before cruising home through the Camargue with its flamingos, bulls and famous white horses.
As with all of our tours we offer a one or two day sidecar school before the week starts and you can stay on with us for as long as you like afterwards - there's plenty more to see!

Dates
All tours begin on a Monday and end on a Friday, you are welcome to stay with us before and after the tour, or just plan your transfer or travel to arrive on day one.

May 16th

July 11th
August 22nd
October 24th
Prices
Rider, sharing room
Passenger, sharing room
Rider or passenger, single room
£575
£175
£699
Motorcycles
We have a range of motorcycles, classic bikes and sidecar combinations for hire, for these tours or any trip of your own making in our region, for details of bikes and prices, please click here

Arrival and departure point: Marseille or Nimes airport, Avignon TGV. We can meet you at any of these destinations by prior arrangement.