France
Alps & Monaco Tour
All of our tours are designed to give the maximum flexibility to ensure everybody gets what they want from the holiday. Each day we offer three routes of different lengths and covering different terrain and we always include a double- or triple-night stop in at least one location to give 'days-off' to those who want to mix riding with relaxing.
As we can have a wide variety of machines on any tour - solos, sidecars and classics - as well as a range of abilities and riding styles we don't expect everybody to ride together but we do find that very often riders of like minds tend to team up for a day or more. The Moto Provencale guide will always be there at the start and end of each day to ensure everybody has all the information they need and will accompany any rider who wants company. Should anybody have a problem during the day we can quickly take their exact location from their GPS and drive straight to them - no more guessing which country lane you are parked on!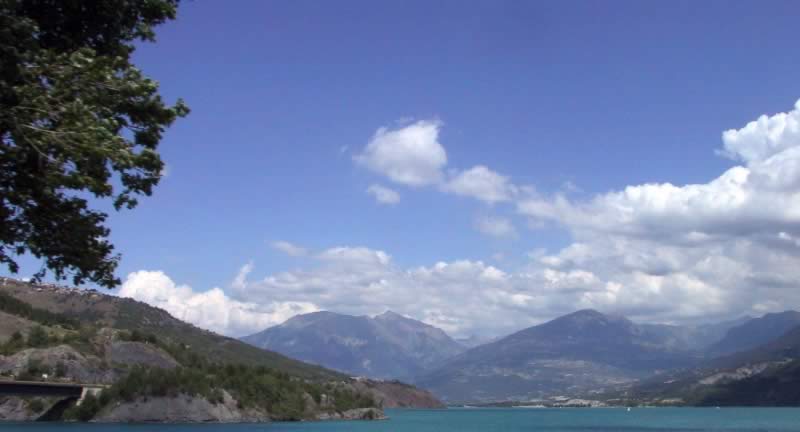 Our Alps and Monaco trip is a chance to see the wide variety of landscape and colour on show in Provence. Starting from St Remy.
Monday - We start with coffee in Lourmarin, my favourite village in the whole of France before heading on through the very start of the Alps to Sisteron, our base for the next three nights.

Tuesday - Famous as the first town Napoleon walked into after escaping from Elba on his way to oblivion at Waterloo you can stroll around the castle of Sisteron before our day in the 'High Alps' with its spectacular scenery and switchbacks.

Wednesday - We head south to the Gorges du Verdon – the 'grand Canyon of Europe'. You can take all day to ride around the gorge and maybe try swimming or canoeing down it or strike out further afield around the pine-clad regions of middle provence.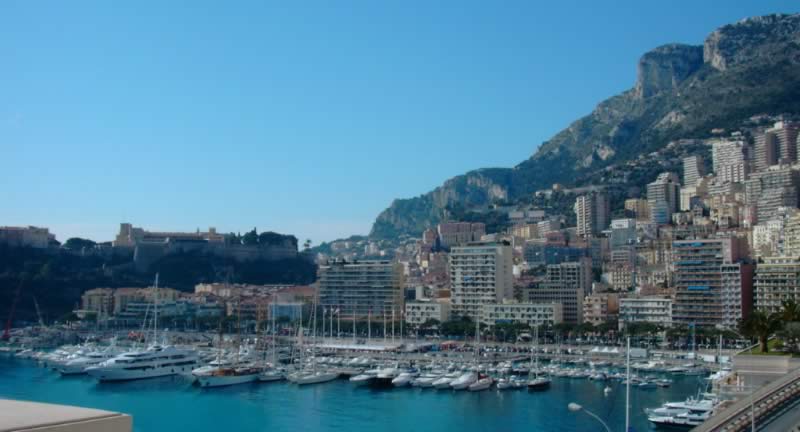 Thursday - Put on your yachting cap and Gucci jeans, we're off to Monaco! Riding down through the perfume capital of Grasse we drop down through the maritime alps to Monaco with its harbour casino and famous race track – we have never got close to Schumakers lap record on a Ural but we keep trying…

Friday - Having stopped in a hotel just outside Monaco with a spectacular view of the Mediterranean from every room we head along the coast (skip around to St Tropez if you want to see the ageing hippys and big boats) to the beautiful harbour at Cassis.

Saturday - Breakfast overlooking the harbour and maybe try a boat trip around the Calanques, the hidden rocky inlets inaccessible by road before riding through the beautiful old town of Aix-en-Provence (the "Paris of the south") and back through the countryside to St Remy.
As with all of our tours we offer a one or two day sidecar school before the week starts and you can stay on with us for as long as you like afterwards - there's plenty more to see!

Dates
All tours begin on a Monday and end on a Saturday, you are welcome to stay with us before and after the tour, or just plan your transfer or travel to arrive on day one.

April 18th

June 13th
August 8th
September 26th
Prices
Rider, sharing room
Passenger, sharing room
Rider or passenger, single room
£575
£150
£699
Motorcycles
We have a range of motorcycles, classic bikes and sidecar combinations for hire, for these tours or any trip of your own making in our region, for details of bikes and prices, please click here

Arrival and departure point: Marseille or Nimes airport, Avignon TGV. We can meet you at any of these destinations by prior arrangement.